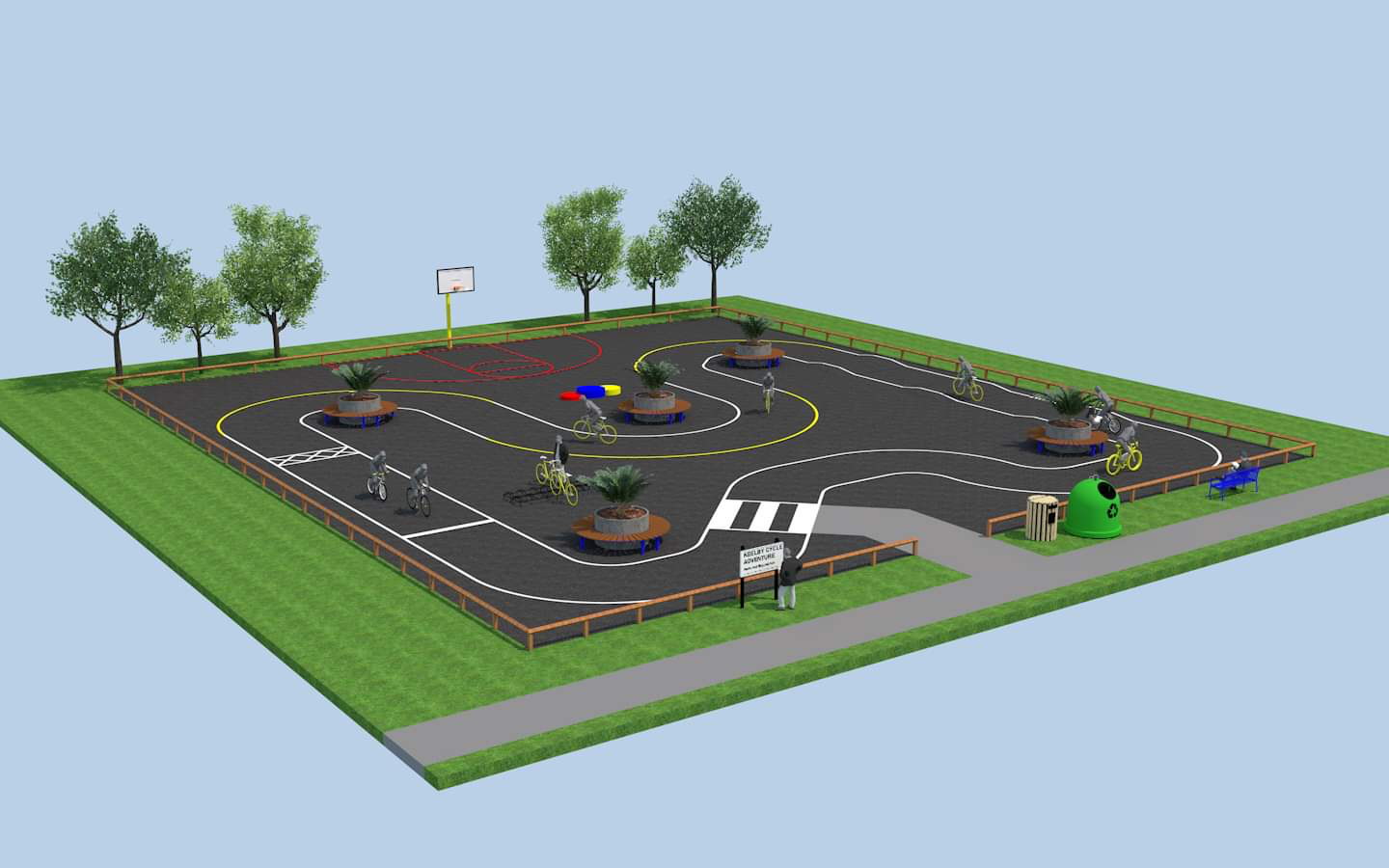 New plans to Upgrade Recreational Facilities in the Village
At the November meeting, Keelby Parish Council approved a Project Business Plan to refurbish and upgrade the over 5's play area. Based on the success of the under 5's play area that opened in February, we are keen to improve things for older children and offer recreational facilities for youths and adults.
The project will see existing equipment refurbished and where necessary replaced and the old matting replaced by wet-pour as per the under 5's area. In addition a new Adult Gym will be installed on the playing field to help youths and adults improve their health and wellbeing.
In addition to this, the old tennis court area will see the existing area resurfaced and re-purposed to include a fenced-in safe area for children to practice cycle proficiency skills and use scooters and cycles in a safe area. There will also be ample seating to allow families to enjoy the space.
This scheme (along with the new park developments) will support the Parish Council's health and wellbeing plans set out in the (soon to be published) Neighbourhood Plan.
The Parish Council have approved funding of 50% of the costs needed and work is now ongoing to seek funding grants to match this. It is hoped that the project will be completed before spring 2023