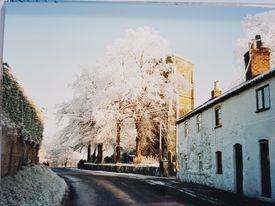 Keelby is situated alongside the A18 nine miles west of Grimsby and twelve miles east of Brigg. It is five miles south of Immingham and seven miles north east of Caistor, within the West Lindsey area of Lincolnshire.
The village benefits from excellent services. There is a modern Health Centre with dispensary, library, youth centre, small supermarkets, newsagents, post office, hairdressers, beauty parlour and fish & chips, pizza and Chinese takeaways.
There are two places of worship, St. Bartholomew's, Church of England and the Methodist Chapel. Uniformed organisations, cubs and brownies, meet in the Village Hall.
On six days a week there are hourly bus services to Grimsby and three times weekly to Brigg. The Rural Link and Call Connect pick up services also provide links to nearby settlements. Rail connections are via Habrough some 5 miles distant or via the M180 to Doncaster (50 mins) for fast services to London, the North and West. Humberside Airport is 5 miles from the village.
Predominantly residential several small businesses are run from the village providing services to local industry and domestic properties. Although when compared to the 1950s much land within the immediate precincts of the village has been converted to residential use and agriculture now employs significantly fewer people, the majority of the land area of the parish is given over to farming. Agriculture is based in three locations, Hollies Farm on South Street, North End and Keelby Grange off Brocklesby Road. The Manor Farm buildings on Stone Pit lane now house a pet food firm. Mixed husbandry has given way to an almost completely arable format. Suddle Wood to the east of the village is the chief wooded area but part of Roxton Woods to the north is also within the parish boundary.
Education is provided by the modern primary school in the village which includes nursery facilities. Secondary education is at Caistor (2 schools, one with selection, 7 miles) or Healing (Comprehensive, 5 miles) free transport being provided for Keelby students. At Grimsby, Franklin College and Grimsby Institute provide post 16 education. Both institutions are planning major programmes to modernise their buildings.
A new sports development carried through by enthusiasts within the village and supported financially by the Parish Council and lottery funding will be fully open shortly. It will provide state of the art facilities for football, cricket, tennis, bowls, skateboarding and blading. There are also snooker and rifle clubs in the village. The central village green provides opportunities for informal recreation.
There is a lively social life for those who wish to participate, many events being organised by the Village Hall Committee, the Twinning Association (Maisdon-sur-Sevre, France), the sporting and Gardening Clubs and the Women's Institute. 'Locals' are the Nags Head & Kings Head. A walking group meets monthly and a Conservation Group has recently been established.
Most of the population lives within the village limits. However there are several farms and farm cottages outside up to 2km from the village centre.